To care for your ears is to care for yourself
Because when you care for your hearing, you're caring for your health and wellbeing.
Love your ears and everything in between
Act on hearing loss for a happier life - New research for WORLD HEARING DAY
37 per cent of Australians with hearing aids are happier than before diagnosis, and nearly 1 in 3 report better relationships.1
"I hear speech more clearly, so I'm not second-guessing as much anymore. I've experienced what they can do in noisy crowd situations, where I would before tune out, and have been able to join the conversation as an equal."
John Okely -
Oticon More 1 R hearing aid wearer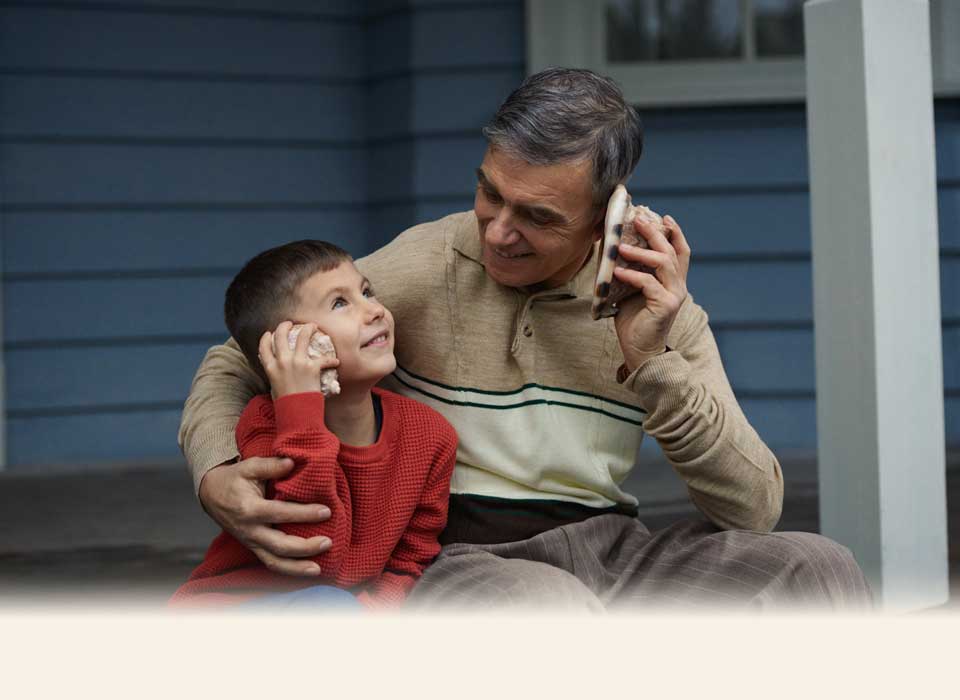 Enjoy better hearing with Audika.
Annual hearing checks are an important part of a health and wellbeing program.

Book your FREE* hearing check TODAY.
Complete the steps below or quote the 'Audika' website when booking your appointment. All fields required.
Enjoy better hearing with Audika.

Our hearing care team have helped over 250,000 Australians with their hearing healthcare needs. We can help you too.

If you are over 26, take the first step to better hearing and book a FREE hearing check at a hearing clinic near you.

Find a hearing care expert in your area.
World Hearing Day - 3 March
Every day at Audika, we aim to spread awareness about the positive impact of looking after your hearing health.
If you are over 26, start your journey to looking after your hearing and book a FREE hearing check today!
Book FREE* hearing check
Life-changing hearing
Australians' top health concern is memory loss/dementia (70 per cent), yet 83 per cent are unaware of the associated risk between hearing loss and dementia.
Treating hearing loss early, before or in mid-life, is one of 12 modifiable risk factors for dementia as recognised by a landmark 2020 study in The Lancet.2
Book a FREE* hearing check at one of our 350+ hearing clinics across Australia TODAY.
5 steps to improving your hearing
1 The survey was conducted by the YouGov analysis institute, a private research group. A total of 24,041 people aged 18+ across 14 countries were interviewed using CAWI methodology during the period of 2. – 28. December 2021, including 2,425 Australians.
2 Livingston, Gill, et al. "Dementia prevention, intervention, and care: 2020 report of the Lancet Commission." The Lancet 396.10248 (2020): 413-446.
3 Results provide a preliminary indication only and do not replace a full hearing test.